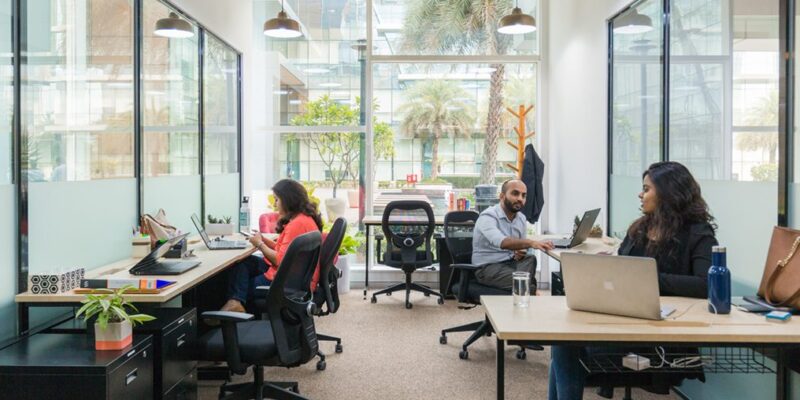 Coworking is an excellent way to run a small business. It provides the advantages of shared office space and resources, with greater flexibility than traditional offices. With coworking management software, coworking spaces are easily booked to encourage collaboration and networking among their members, adding to the benefits of working from home alone or in a traditional office with other employees.
Huge savings on office rental
Coworking spaces have become increasingly popular due to the benefits they offer entrepreneurs and small businesses. Coworking spaces are affordable, flexible, and convenient. They're also collaborative and social, making them ideal spaces to network and share ideas.
If you're looking for office space at an affordable price, coworking will suit your needs perfectly. Coworking gives you access to a collaborative workspace without having to rent an entire office building or buy furniture and equipment for it yourself. It's also very convenient since you can work from anywhere in the world that has internet access as long as there's a coworking space nearby and it has space available.
Increased business productivity
Coworking spaces provide a space to work in, but they also provide a community of people to work with. Coworkers can be great sources of advice and information or even just friendly faces who are willing to chat while you take a break from your desk.
Coworking spaces are great for collaboration and networking. They allow startups and entrepreneurs to share ideas, which can lead to new connections, partnerships, and joint ventures that would be more difficult if everyone was working from home or in separate offices. Additionally, coworking spaces give startups access to equipment that they may not have otherwise been able to afford—everything from laser printers to large meeting rooms (and even the occasional free coffee or beer).
Coworking environments offer many benefits over traditional workspace options such as shared offices or virtual offices because they combine the best aspects of both worlds. You get access to shared resources like conference rooms without having an assigned cubicle space or being tied down by long lease agreements; plus you get all the perks that come with working in an office building like free coffee.
Safety and security
Safety and security are top concerns for startups, and coworking spaces are no different. Most coworking spaces have security guards who patrol the premises regularly, as well as CCTV cameras. Additionally, all members of a coworking space are required to sign waivers agreeing to abide by the rules of conduct and policy before they can join.
Coworking spaces also have access control systems that allow them to monitor who enters and exits at any given time. This ensures that only people with permission will be able to enter your office space after hours or when you're not there.
Conclusion
Coworking is the solution to many startups' eary problems, including a lack of connection or collaborative spirit. If you are starting a business, it is time for you to start looking into coworking spaces. With the help of coworking management software, all your office needs can be met and you can easily book a space that makes sense for your startup.