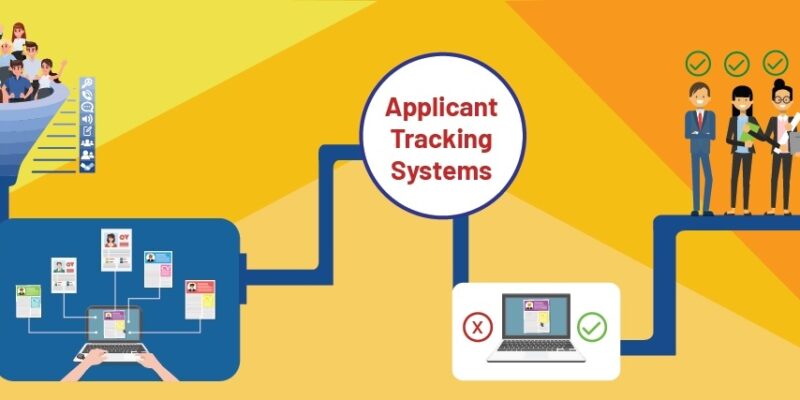 In the era of rapid technological development, automated solutions are the need for the present and future. Now, various companieswho want to improve their position in the market are competing for better systems. Thus, they are now avoiding the time-consuming and daunting process of recruitment. So, do you know about Application Tracking Systems? If not, then we are here to understand it in brief. Please read below to understand several benefits of Greenhouse application tracking systems.
Application Tracking System- What is It?
Before moving onto the benefits, you must know what it is. Therefore, Applicant Tracking System or ATS is software for tracking applicants. This software helps to manage the recruitment process from start to end. As a result, it speeds up the process as it offers various tools.
Additionally, the ATS takes care of tasks such as job posting, storing data of applicants, screening applications, etc. Currently, you now find various ATS that help in providing valuable insights and rate the applicants. Therefore, you get unified database for smooth collaboration with other team members.
Benefits You Must Know About ATS
The Greenhouse application tracking system has various benefits that every company needs. Have a look at them.
Reduce the Costs for Hiring
Firstly, the applicant tracking system helps in reducing the costs by automating everything. There is no doubt that ATS can be cost-effective method if you want streamlined recruitment process. Now, you can focus on crucial tasks rather than focusing on menial tasks such as updating resumes, etc.
Also, you don't have to worry about scanning several profiles to select candidates, publishing jobs, etc. All these tasks are handled by the ATS.
Robust Storage for Resume
Now, you already understand that ATS can analyze several profiles to select the best candidates. But, it also helps to store the resumes efficiently. Along with that, you can easily access it and analyze it to make a better decision.
Furthermore, you will also get various filters to save time. In this way, you will reach more potential candidates on various job-seeking platforms.
One-Click Posting of Jobs
The chances of reaching an increased number of candidates are higher with one click on a job posting. It is because selecting various platforms and maintaining the process in every site is tedious and time-consuming.
On the other hand, when you have an ATS system, you can share the job on various job-finding platforms. You get consistent branding for your job posting on every site as well as the company's website.
Improve Collaboration between Team Members
Of course, it is evident that when you use one recruitment platform, the collaboration will automatically improve. Thus, the team member in the recruiting section can ask questions, add notes, etc. However, the main important part is tracking down information about applicants.
So, what happens next? You can save a lot of time in meetings and improve communication. Now, no one will feel left out due to a lack of information.
Improve Process for Reviewing
There is no doubt that analyzing applications and then finalizing efficient candidates can be daunting. But, through the Application Tracking System, you can use different tools. You get the flexibility to automate the steps for reviewing like filtering, screening, ranking, etc.
The ATS will rank the candidates as per your set criteria and you don't have to juggle all around. Now, you can complete the reviewing process in a faster and simple way.
Enhance the Application Process
However, if you think that the Application Tracking System is only beneficial for rec recruiters, then you are wrong. It provides information to the candidates like adding resumes, additional documents, etc. Overall, it helps the job-seekers to apply smoothly.
Therefore, all the work is done through virtual assistance. It also helps to clear doubts of the candidates easily. It means that they don't have to write emails separately.
Boost Quality for Hiring
What's the main purpose of an Applicant Tracking System?- To enhance hiring quality. It easily analyses several hundreds of CVs at once. Mainly, it is possible to efficient algorithms so that no candidate is ignored in any way.
Hence, when you use ATS, you increase the chances of effective communication in an interview. Apart from that, the candidates can select the interview time and date that helps them to prepare efficiently.
Save Your Time
From the above points, you can understand that its main motto is to save your time. It helps in sending emails for follow-ups, publishing jobs at different sites instantly. Other than that, it sends reminders to candidates.
Therefore, it reduces your overall burden. Now, you don't have to worry about checking piles of resumes. Why? It is because Greenhouse Application Tracking System is here for you.
Hence, now you know the basic but important benefits of an Application Tracking System. Don't forget to compare different companies that offer ATS services to get the best deal.