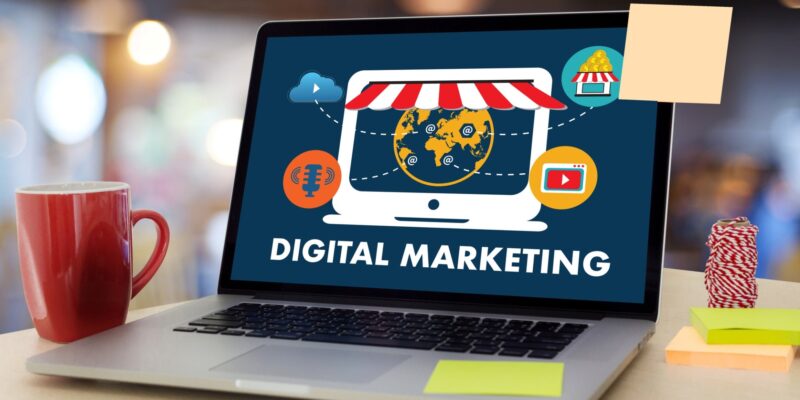 Digital marketing has since changed the way brands promote themselves and create a go-to-market strategy. With now a more level playing field, businesses battle it out for whoever has the best tactic in boosting online reach and traffic.
This is one of the core missions of digital marketing agencies: to help businesses, regardless of size, to utilise brand authenticity while delving into the technicalities of web visibility.
Digital marketing as a tool of the trade
You need to understand digital marketing and how it can be compared to traditional marketing. One of the major differences is that digital marketing has more known benefits than risks, among which are the following:
Content marketing helps build a valuable connection between your brand and target audience, something that's more difficult to achieve through traditional outbound tactics
Customers are more engaged throughout every stage of the buyer journey
Aside from search marketing, there are a lot of other effective ways to reach and engage your target audience
All these and more possibilities for your budding business, if you have a solid digital marketing plan in place. Now, let's do a deeper dive into digital marketing's significant effects to business growth, and why it's considered a critical lifeline in today's business landscape.
1. You reach prospects even outside of SEO.
With the advent of social media and eCommerce, it's now hard to imagine a world where people are not online and don't do stuff online. This underscores the importance of going digital — if you don't go where most of them are, your brand won't be able to engage with both new and existing customers.
Digital marketing isn't restricted to SEO. You could utilise other channels such as social media; email marketing; video marketing; and content marketing. Check which of these channels would generate the most sales. The best part? It's worth investing in these channels as they are more targeted compared to print ads, meaning there's a higher chance of your brand reaching your desired audience.
2. You have a personalised brand through controlled messaging.
More targeted messaging, means more chances of being discovered online.
Similar to what we mentioned above, digital marketing enables you to reach your audiences through cross-channel messaging. For example, social media and email marketing are great ways to communicate with your customer base; gather social feedback; and answer queries in real time. Digital marketing allows you to take control of your messaging on different platforms, as well as the responses to it.
Aside from the two channels mentioned, creating top-quality, optimised content is important in conveying your brand's messaging. Relevant content doesn't only improve your rankings, it also provides your customer base with additional value essential for retaining them. Content doesn't necessarily have to be in the written form at all times — product walk-throughs; webinars; well-composed images; and even unique hashtags can all be effective ways of delivering brand messaging.
3. You have a robust online presence.
We know we're stating the obvious here, but a good digital marketing plan really does wonders for business survival online. Having a strong online presence helps boost credibility; engage and retain customers; and of course, increase profit margins in the long run.
A good start would be to establish a good social media following for your brand. Determine your audience demographic; engage in community discussions directly related to your brand; and study competitor behaviour in different social platforms. Another important yet often overlooked thing we highly recommend you do is to create a Google business listing. This will help increase your visibility on local searches, especially as "near me" search queries soared to more than 200% since 2017. The power of search marketing is truly astounding!
The key to making it online? Digital marketing.
If you think your business has what it takes to have a great online presence, then it might be time to get in touch with a digital marketing agency to help you with this.
Digital marketing is a fundamental component of sustainable business growth in this day and age, and with well-designed digital marketing strategies in place, your small business will eventually be able to achieve online superstar status!