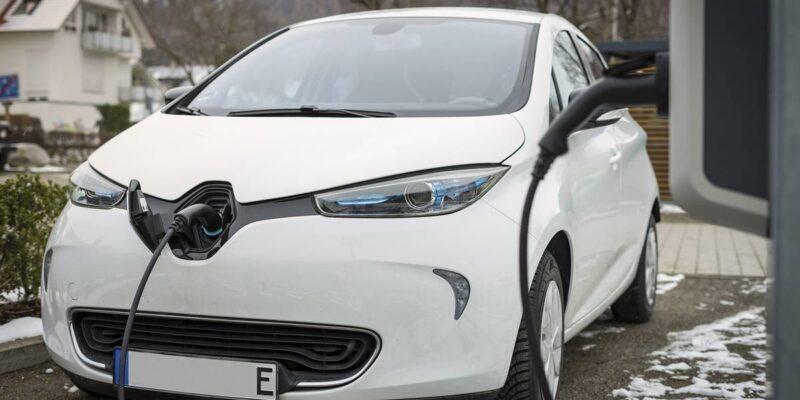 With rising fuel prices and growing environmental concerns about the high carbon emissions of internal combustion engine (ICE) vehicles, electric vehicles (EVs) have begun to gain traction in India. Low maintenance costs and government-friendly policies have also aided electric vehicle adoption.
The central and state governments are also taking encouraging steps toward constructing a cleaner and greener transportation system to help India achieve its goal of becoming a leading electric vehicle market by 2030.
For example, the government's new EV policy on battery swapping with interoperability standards announced in the 2022 Union Budget would aid in the country's faster adoption of EVs.
EV insurance or electric bike insurance usually covers liabilities like accidental damage, fire, natural disasters, riots, theft of the insured vehicle, and third-party injuries or property damage. New-age insurers provide all motor insurance products for new cars, such as standalone third-party cover, standalone own-damage cover, comprehensive cover, and bundled long-term cover.
Here are some pointers to help you make an informed decision when purchasing EV insurance.
Comprehensive coverage:
Electric vehicles are more expensive than gasoline-powered vehicles. As a result, it is recommended to choose a policy that would completely cover the car rather than a third-party policy, which can only cover any damage caused to a third-party person, vehicle, or property.
Check for add-on coverage offered by insurers for additional protection. The premium for various add-ons may differ from one insurer to the next.
Premium:
Comprehensive insurance policy or electric vehicle insurance premiums for EVs are relatively higher when compared to petrol and diesel variants due to higher repair costs and battery replacement costs. This is due to the advanced EV technologies, which increase prices. Customers can, however, receive rewards on third-party premiums, allowing them to obtain insurance for electric vehicles at competitive rates.
However, keep in mind that the car's cost and the policy's location would affect the premium.
Add-on with zero depreciation:
Electric vehicle components are made with advanced technology and would be more expensive. During a claim, zero depreciation add-on coverage is advantageous because the amount calculated based on depreciation is waived, and the entire sum due to damages is paid.
For example, battery depreciation occurs much faster than the traditional value of a vehicl
Location and its premium impact:
The type of vehicle and geography directly affect policy underwriting. For example, the premium may be higher if specific areas are prone to vehicle damage or vehicle component theft, such as batteries. Because of underwriting restrictions, the ev policy india companies offer affordable premiums than in other parts.
Insured declared value:
Insurance companies vary their insured declared values (IDV). Before you check the IDV offered by your preferred insurer, you should assess its current market value. When comparing electric vehicle insurance policies online, look for an insurer that provides an IDV close to the market value. This can be useful if the vehicle is stolen or totalled.
Pay as you drive (PAYD) is an optional feature. Electric cars are generally driven within city limits and thus driven less than fuel-powered cars. PAYD provides customers with the benefit of a lower premium for vehicles that are driven less frequently in a year. Check for insurers that offer this coverage because the premiums would be lower.
When purchasing electric bike insurance, consider additional benefits such as cashless repair, smartphone-enabled self-inspection, and customising IDV. Customer support, the availability of add-on options, and the insurer's Claim Settlement Ratio (CSR), which is the total number of claims closed, are also critical because they contribute to a positive customer experience.
*
In India, the EV space is still evolving, and as charging infrastructure improves, more people will opt for electric vehicles in the future.
 * Standard T&C Apply
Insurance is the subject matter of solicitation. For more details on benefits, exclusions, limitations, terms, and conditions, please read the sales brochure/policy wording carefully before concluding a sale.
Source:https://www.financialexpress.com/money/insurance/buying-insurance-for-your-electric-vehicle-6-things-to-keep-in-mind/2888527/